About
"Choose a job you love, and you will never work a day in your life."

Confucious
As the owners of Radio King Orchestra, we know we have been truly blessed to be able to not just make a living but in essence live our lives by doing what we are put on this earth to do. Not only do we live in what we think is the absolute best country in the world because of the freedoms we have and the American Spirit that inspires and encourages entrepreneurial dreams but we also live in one of the most important cities in the world! The D.C. area has a wealth of opportunity for artists, a hunger for quality unique entertainment and an incredible force of resident talent and musicianship. It makes our job that much easier and we appreciate and are honored by each of our musicians who have become part of the RKO family.
"We ourselves feel that what we are doing is just a drop in the ocean. But the ocean would be less because of that missing drop."

Mother Theresa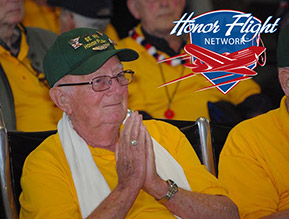 We care and we want to share! We understand that one of the first rules of living a successful and fulfilling life is to give back. That's why it is part of our culture to practice servant leadership and to be philanthropic through many channels. There is no shortage of great causes and we do our best to contribute in many different ways to the organizations with whom we build relationships. Our hearts and thoughts are one with those who are making a difference!
"The truest expression of a people is in its dance and music."

Agnes de Mile
To our valued clients, thank you for your trust and confidence in our services. It is our desire to give you the best of our efforts through outstanding entertainment and unparalleled service; and in doing so, contribute to the satisfaction and joy that you deserve from creating a fabulous event!
And to our loyal fan base, we hope we've been able to give to you by touching your life in a positive way through our music, for that's what we feel this is all about. You have certainly given back to us through continuous encouragement of kind words, dancing feet and smiling faces in the crowd – the forces that replenish and sustain our spirits.
Warmly,

Robin & Rick Gordon